WHAT IS NON-SURGICAL LIP AUGMENTATION?
Non-surgical lip augmentation is a cosmetic procedure that involves injecting dermal filler into the lips to increase fullness and to add Symmetry, Definition & Volume.
THE LIPS AFFECTED BY AGEING?
As part of the natural ageing process lips begin to lose volume as well as definition and lines surrounding the mouth area can begin to develop. Individuals who have had excessive sun exposure and/ or are smokers are more susceptible to developing wrinkling/lines surrounding the mouth.
WHAT ARE THE NON-SURGICAL TREATMENT OPTIONS FOR LIP AUGMENTATION?
Injection of dermal filler into the lips can increases volume and add definition.
Lines surrounding the mouth such as smoker's lines can be addressed using dermal filler by effectively lifting and filling them out. In some instances, dermal fillers can be used in conjunction with Botox to achieve optimal results.
WHICH DERMAL FILLERS ARE USED FOR LIP AUGMENTATION?
At Finchely Cosmetic Clinic, we use a range of dermal fillers for lip augmentation. These include:
Juvederm® range
Juvéderm VYCROSS® Collection
Juvéderm® VOLIFT & VOLBELLA
(Juvederm® smile, Juvederm® Ultra 3,Juvederm® & Ultra 4 Juvederm®)
Restylane® range
Teosyal Lip®.
HOW LONG DOES LIP AUGMENTATION WITH DERMAL FILLERS LAST?
Generally, lip fillers can last for 3 to 6 months depending on the type of dermal filler injected and our body metabolism and immune system (in individuals with high metabolic rates and stronger immune system, effects of dermal filler wear off more quickly).
WHAT ARE THE SIDE EFFECTS OF LIP AUGMENTATION?
The most common side effect of dermal filler injection for lip augmentation is swelling that usually settles within 48 hours. Other effects are uncommon and include bruising, lumpiness and uneven lips. We take all the possible measures to avoid/minimise the complications.
WHO PERFORMS THE PROCEDURE?
The Treatment is performed by a highly trained and experienced aesthetic doctor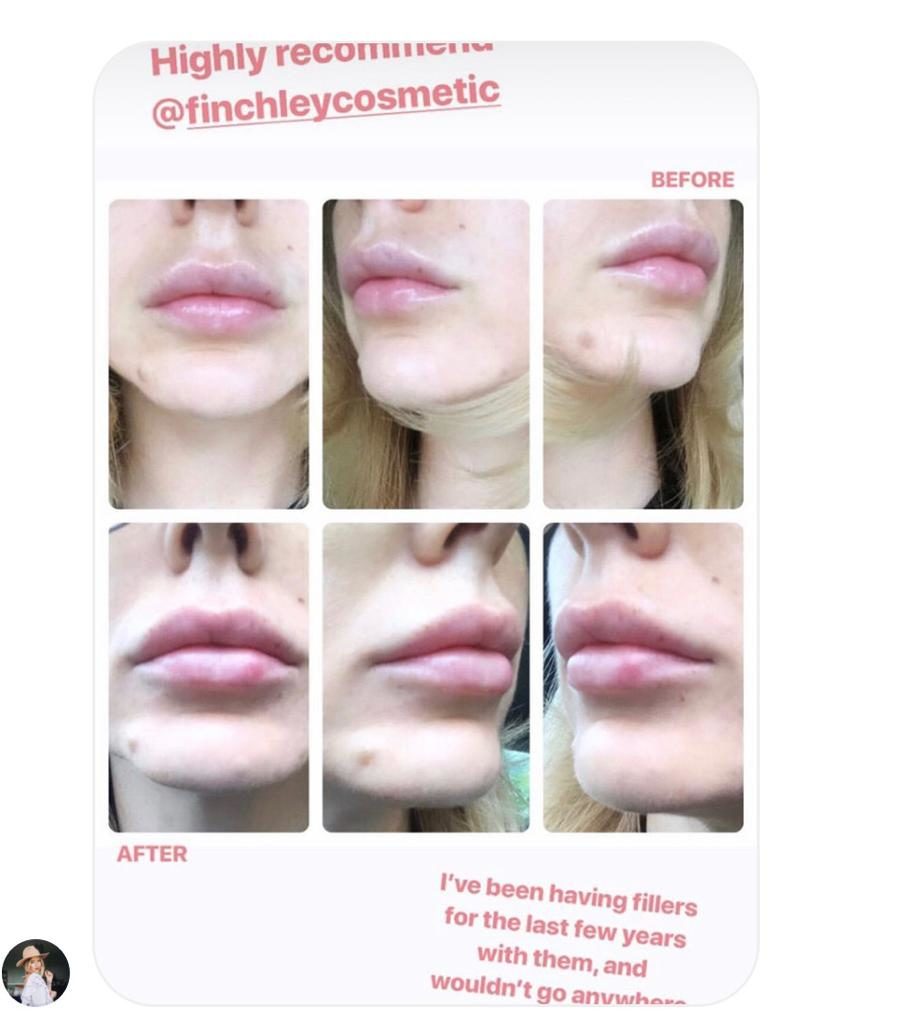 Before & after pictures by our doctor.